If you are interested my Nibor One Sting concept you can email me first and I will help you out in any way I can.
My Nibor-One-Sting Concept is protected by International design and copyright laws.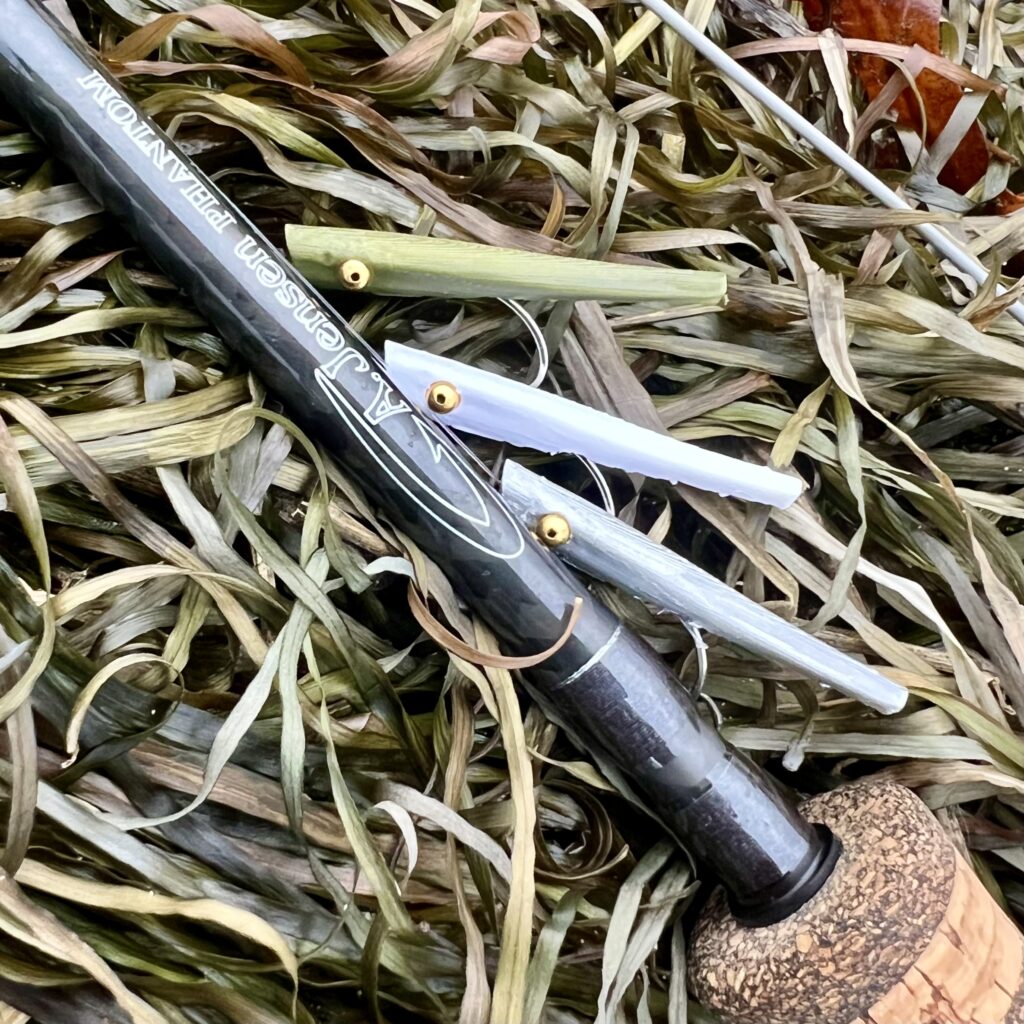 If you are buying from Scandinavia you can use KLARNA,
If you are buying from abroad outside Scandinavia,You can pay over PayPal or by credit card over PayPal.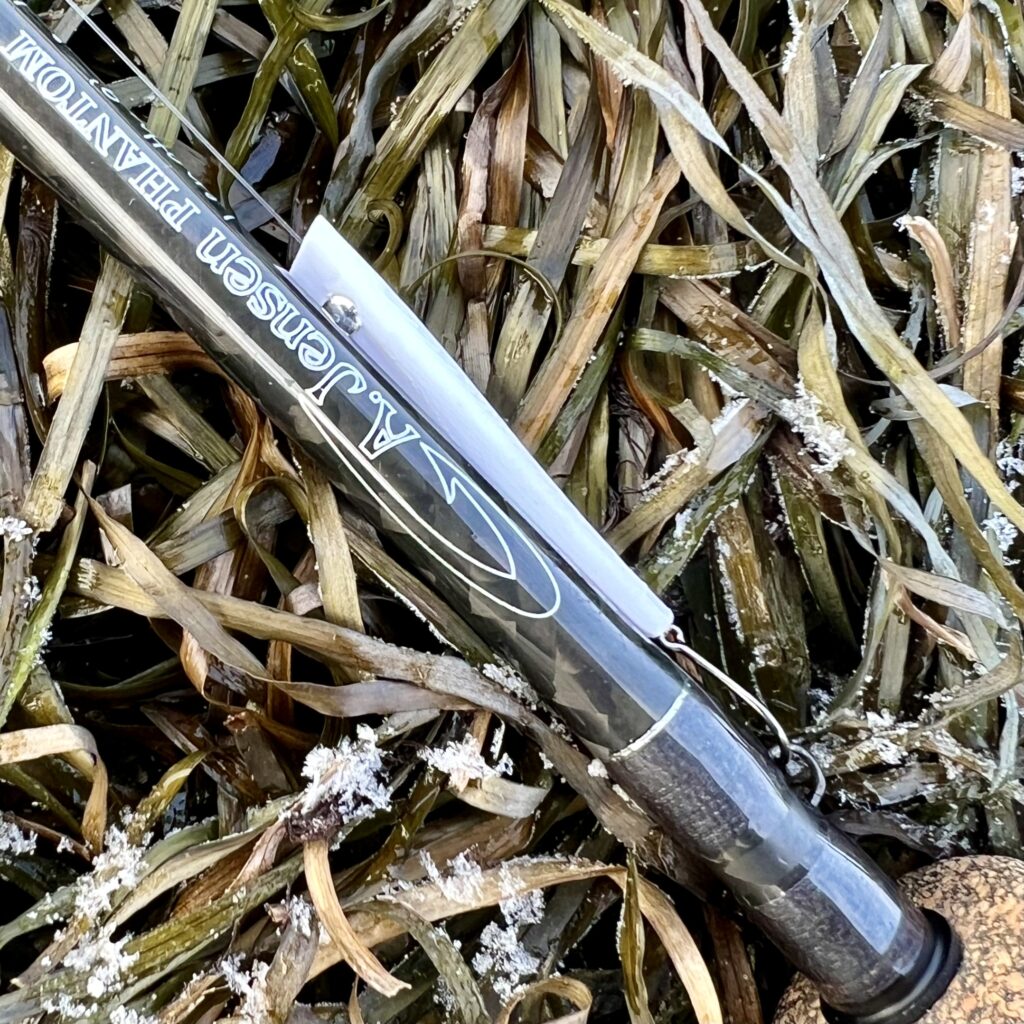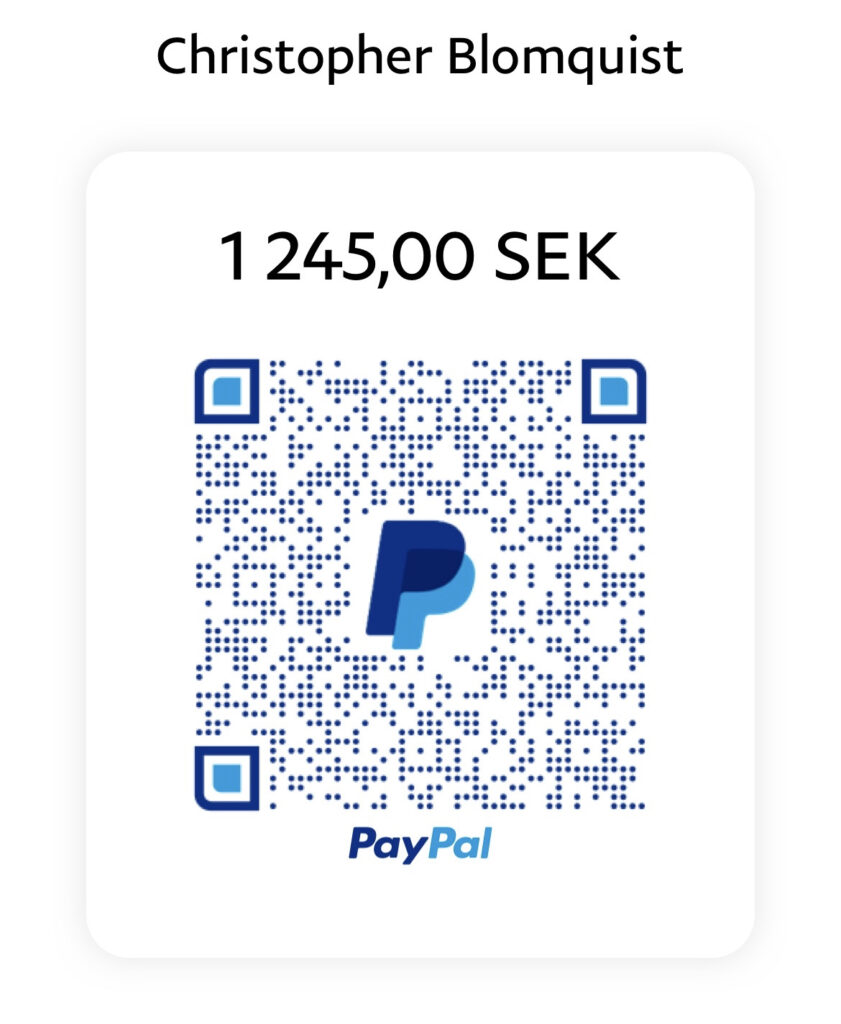 The Story behind my Nibor One Sting concept
Many years ago when I was out fly fishing a sunny summer day on the Swedish south coast, I ran into a lot of sea trouts that was chasing King tobis in and around my legs totally ignoring my fly and me.
It was obvious to me even though I returned on several occasions with different flies that I could not get them to hook on to any of them regardless what flies I tried and what techniques I used.
I also on one of these occasions saw how schools of king tobis swam dead slow pass me, and I could see them in their true colors under the water.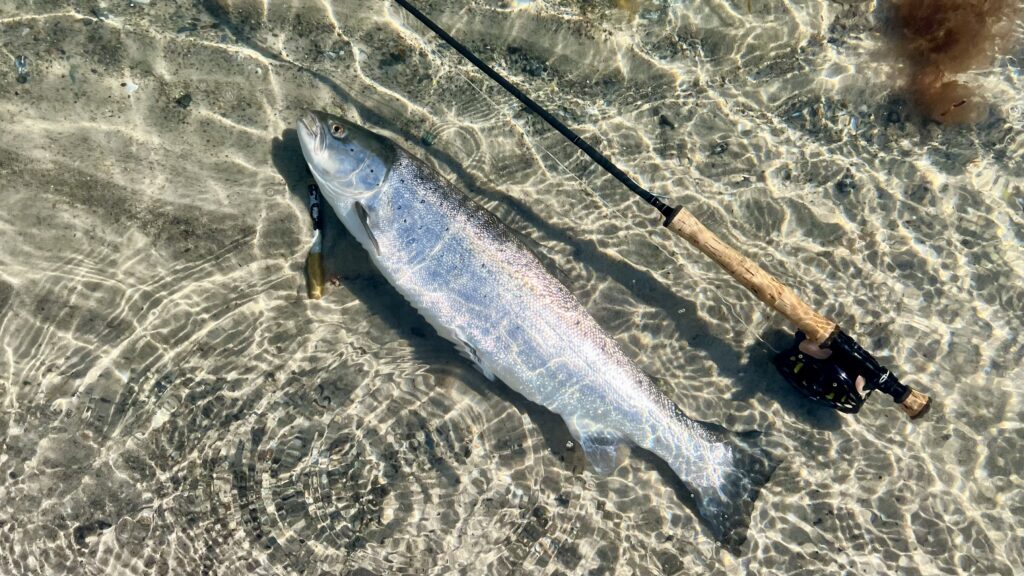 I tried a lot of different ways to retrieve my flies but at best I could get them to follow the fly without hooking on to it.
I even tried out some famous big sardine saltwater flies and went on testing my own variations of flies that I tied my self or got some professional fly tiers to tie for me.
In the end I ran out of trying traditional fly tying materials and well known flies and realized I had to look outside the traditional fly box we all use when we fly fish for sea trouts.
At first I did some basic flies out of ordinary materials you can find anywhere, just to see if the basic principals worked or not, to my surprise I caught sea trouts on it and realized it might be a way forward worth exploring.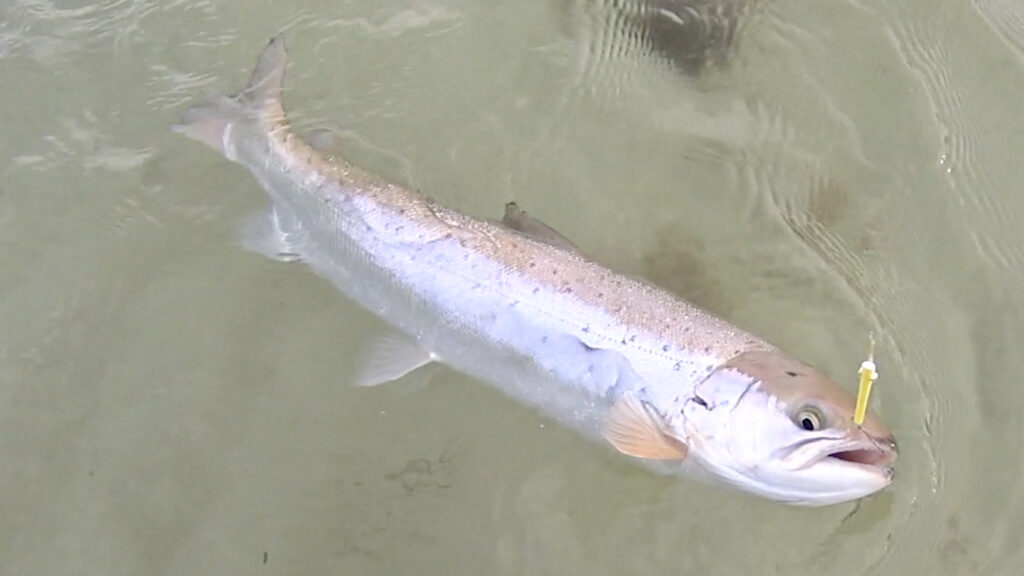 Once I got the basic concept right, I could start testing sizes and different weights in combinations with different rods and fly lines under different conditions.
The last two years I have more or less not fished with anything else but my Nibor One Sting Concept and also managed to solve all the issues involved and being able to cast them more than 30 meters in more or less any wind conditions.
Today my concept is so well proved that I can only say that don't try it, you will get hooked and probably not go back to traditional flies again.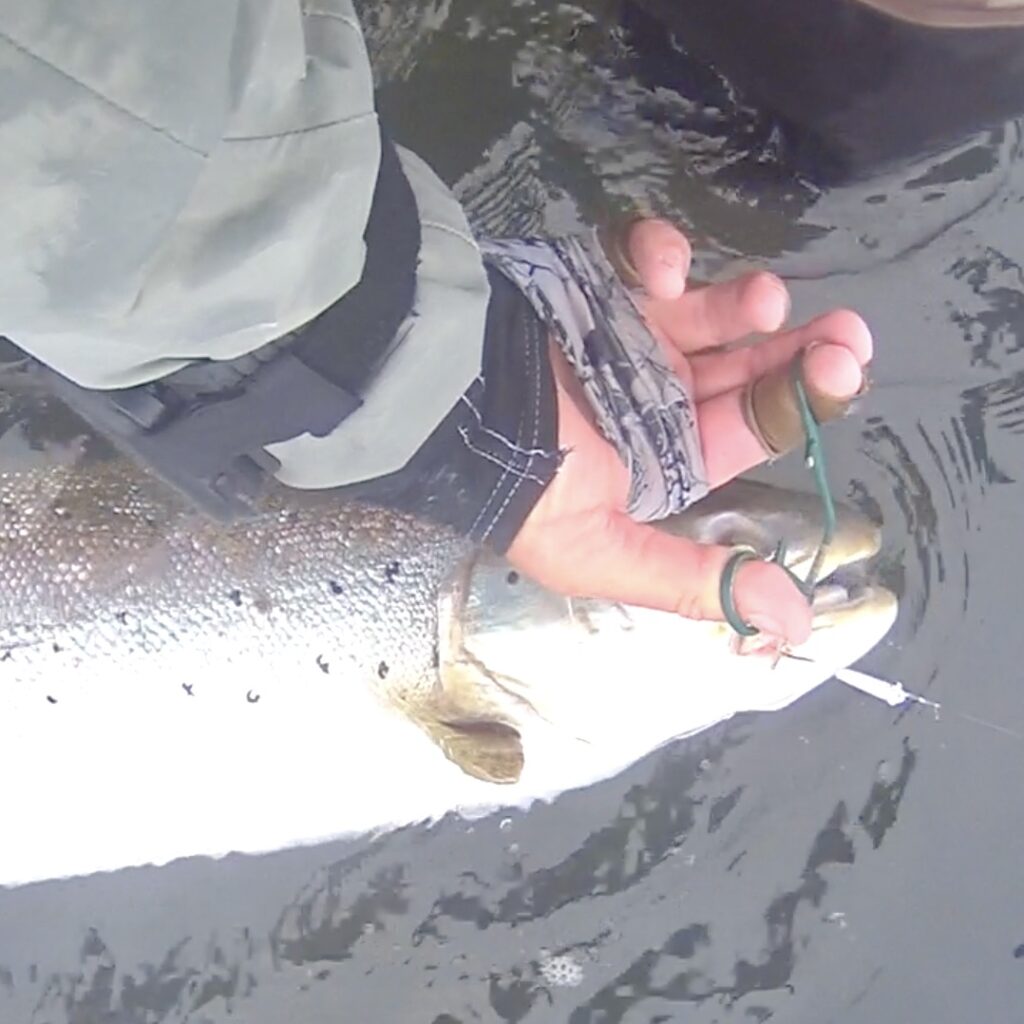 First of all they are easy to cast, I manage to cast it at best over 35 meters using double haul with water to my knees while fishing, its not sluggish or difficult to cast not even for a rookie in fly fishing.
My Nibor One Sting concept can be varied in a lot of ways, both in size, length, colors and weight.

So basically I can adapt the fly to your casting abilities, rod, fly line and if you are fishing from boat or if you ar wading around as I do.

The fishing techniques I use are anything from retrieving the fly dead slow, letting it hover to retrieving with extrem speed where you put the rod in your arm pit and use both hands to speed the fly up.

Typically I use an intermedia line most of the time with a rod size of 8 and 9 feet, class 6-9, if you use a floating line the Nibor One Sting Concept will "popp" on the surface if you retrieve the fly fast.
I have also tried my own technology of trolling it while wading and retrieving the fly line onto my wheel and in both cases caught sea trouts on it.
One of the major differences if I compare it to a traditional fly is that the sea trout attacks Nibor One Concept more aggressively and on more often will strike it more than once if it misses its first strike.
If you take a look on flyfish4fun Instagram account you will find a lot of short films and clips of me catching sea trouts on different colors of Nibor One Sting.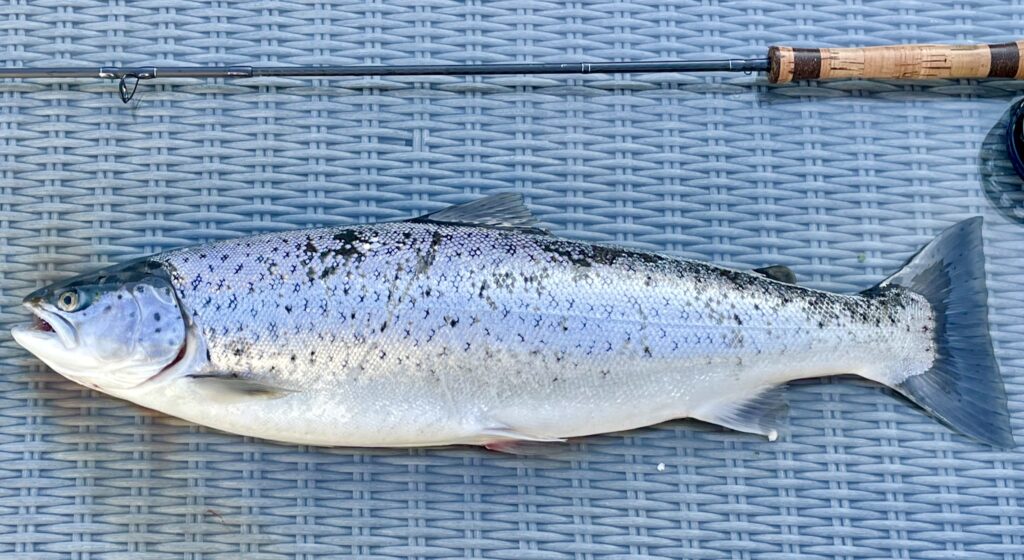 Nibor One Sting is here to stay and it will probably revolutionize fly fishing regardless of what more conservative fly fishers say.
It is totally out of the box literary and I am sure you can catch anything from Sea bass, cod to GT on it.
I don't want to go down in history as the guy who depleted fishings stocks around the world, so I would ask you to apply catch and release as much as you can.
How to order 4 Tailored Nibor One Sting in one package.
You can buy the Nibor One Sting Concept with 4 flylures in one package ( 1245 SEK ), you can choose between the colors I have below and if you would like a center hook or a tail hook ( TG )
State 4 colors in your order.
(If you don't state any colors or placement of hooks in your order, I will choose them for you)

White
Yellow
Silver
Brown
Tobis
Olive
Blue
Pink
Copper
Gold
Pearl White
If you share by email info with me about what fly line, rod, if you use double haul or not, length of your cast while fishing, from boat or wading, saltwater or brackish water, depth of where you fish and what kind of fish you are targeting, so I can customize each flylures for you, so you can maximize your length of casting and size of Nibor One Sting.
Basically the info is used to decide what size , ( how big or small, what length ) and what weight I can Taylor your flylure for you, it will all be confirmed back to you before processing your order.
You can shift hooks on the Nibor One Sting flylure and re-rigg it , the fly is durable, biodegradable material, the weak points is as always, knots and hooks that will break if you strike a stone or your own rod while fishing.
Copyright, Terms and Conditions
Just to be clear , consider me as an artist protecting my paintings and designs, so please be aware, you may not produce, copy, show, share, sell or re-sell my Nibor One Sting concept in any way without my written consent, international copy right applies all over the world.

Delivery will normally be within 14 days if not anything else is agreed

I reserve the right to make any changes without any previous notice due to that I am constantly developing the Nibor One Sting concept.

When you order you concede and confirm you approve to above conditions.

Tight Lines
Christopher
ABOUT ME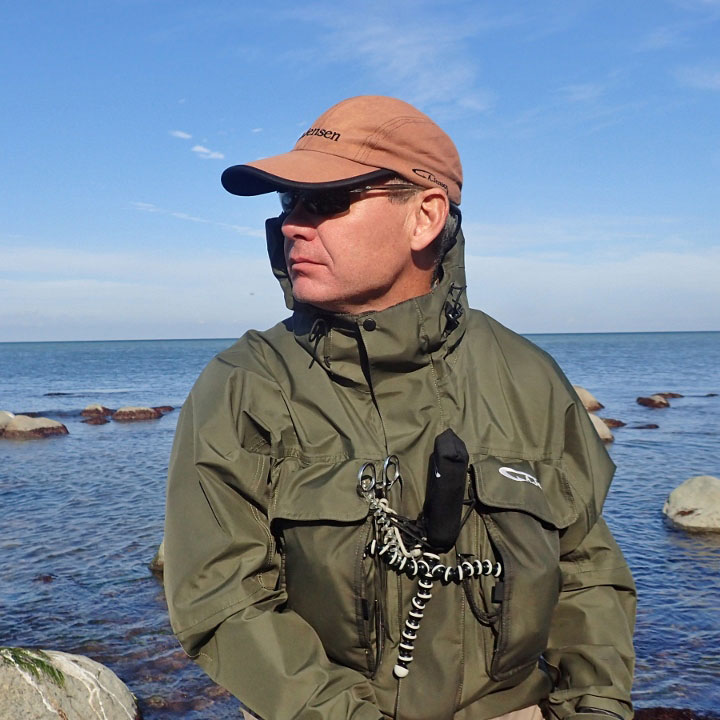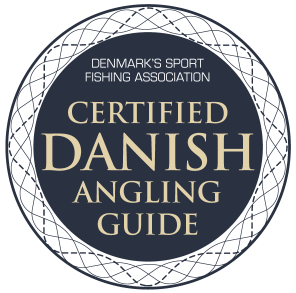 My name is Christopher, I speak English, Danish , a little German and of course Swedish. I live in Skanör,in the south part of Skåne,close to Malmö and Copenhagen.
As a Certified Danish guide, I am also insured in Sweden and Denmark and trained in cpr and first aid. Following the requirements and guidelines Danish angling association requires a professional guide.
I fly fish all year around in Skåne, Denmark and Bornholm, occasionally I do guided tours, otherwise I work at
Scotwork
and
BellBlomquist Consulting
If you are buying from Scandinavia you can use KLARNA, if you are buying from abroad outside Scandinavia,You can pay over PayPal or by credit card over PayPal , or send me an email and I will help you out the best way I can.
Tight Lines, Christopher Bell Blomquist, Certified Danish Fly Fishing Guide.
About me as a coastal fly fisher
Fly-fishing for sea trout, in the ocean, around the coast of Skåne, Denmark and Bornholm, is my passion, my hobby and how I spend most of my spare time.
I know the coast wery well, from Simrishamn around Bornholm , Denmark up to Hittarp north of Helsingborg.
I like filming my tours to the coast, I tie my own flies and do some guided tours.
For the past years my focus with my fishing is catching the really well shaped seatrouts here at the coast.
That is why I only fish on places where I know really shiny sea trouts swims.
In my experience, I´ve found that shiny sea trout like swimming close to sandy sea beds.
You are always welcome to contact me.
Your guide in Skåne-Bornholm-Denmark
I´ve been flyfishing for sea trout along the coasts of Skåne, Denmark and Bornholm many years now. As for so many others, my flyfishing started as a way to relax from a stressful day-to-day life.
I also lived on Österlen many years where I went flyfishing almost every day, I still go to Bornholm and Denmark a couple of times during the autumn and spring every year.
In my company I´ll be able to show and help you find the optimum experience of catching a seatrout at the coast of Skåne ,Bornholm or in Denmark.
My experience and knowledge of knowing how and where to fly-fish, enhances the possibility of a fantastic flyfishing experience/treat.
Lodging, dining, guiding, fly tying etc. can all be combined depending on your wishes. Take a look at my films on
YouTube
to get a better picture of what I mean.
Coastal flyfishing isn´t easy and it´s not meant to be either, here you need technical skills, endurance and knowledge to get results.
You will get the best results if you learn to fish at 3-4 places, really well.
It will give you the possibility to catch the seatrout we all dream of catching
The joy and excitement felt when this happens makes it well worth all the hours on the coast.
Catch & release is my general principle while flyfishing by the coast for seatrout, in the end its just for fun.