MAGELLAN 10 FOT #4
Delbetala från 93 SEK/månad.
Läs mer
5 i lager
Magellan är ett spö för både precision och långa kast, finns i klass 4-6 eller 7, ett perfekt spö för dig som både vill fiska på kusten,PT fiska eller fiska i åar och bäckar.
Ett spö som i mina händer lätt bidrar till 30 meterskast utan att kännas tungt eller överladdat oavsett vilken klass du väljer.
I filmen nedan fiskar jag med ett klass 6 spö och kan skjuta full linlängd utan större ansträngning gång på gång.
Kan varmt rekommendera MAGELLAN till alla kustfiskare som letar efter ett spö att jaga havsöring med både på kusten och bäckar,kombinera med en lina i samma klass, så har du ett paket som e helt super.
Till klass 4 har jag en speciell flytlina som passar , annars är det Vectorlina som rekommenderas.
Till klass 6 och 7 är det full wells, dvs  inte cigarr formad som på bilden nedan utan som övriga kustspön jag har i min shop.
Slutligen vill jag bara säga att spöet är grymt skönt i både vind och när det är nästan ingen vind, hävstångseffekten gör verkligen skillnad i att få ut hela linan, helt klart ett spö som kommer att finnas i min verktygslåda på kusten.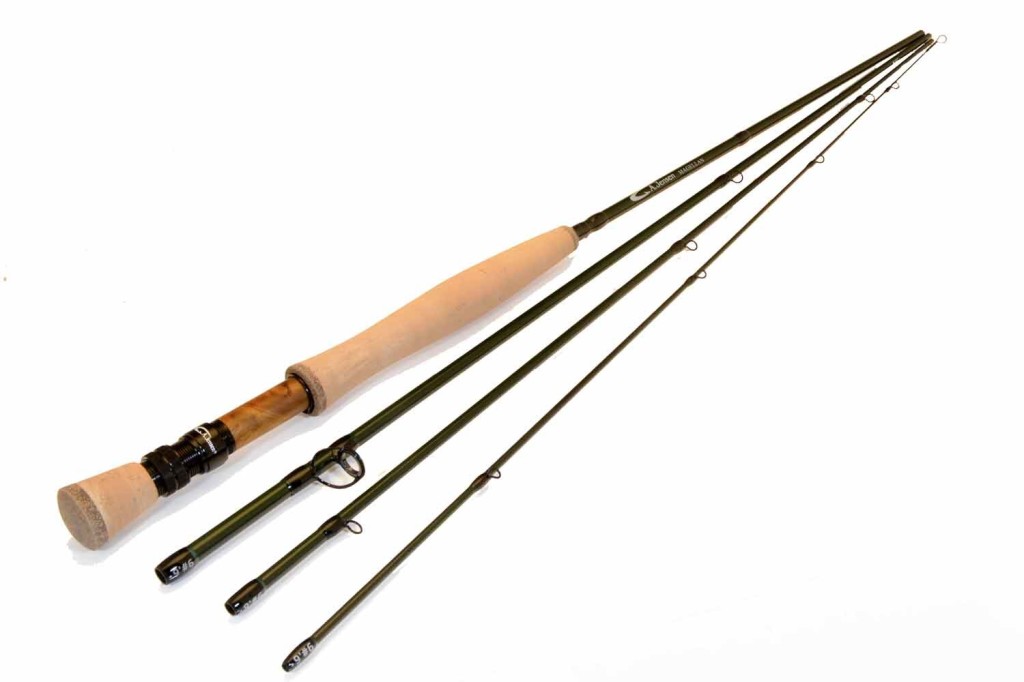 Super value for money. A fast action rod with good quality fittings and cork handle. A sensitive rod using AHT, meaning it is easy to cast. The Travel version is in 7 sections, meaning each part is only app 42 cm long – perfect for hiding away in luggage.
Supplied with a rod tube
Features:
30 Tons graphite
Advanced Helical Taper technology
Top quality Portuguese cork handles
SIC Stripping guides
Beautiful reel seat in airspace graded aluminium and hard wood
Super Hard Chrome double leg snakes and top guides
Dots for correct and easy assembling of rod parts
Supplied in Cordura rod tube
---